My Dover Sole Story
Big Larry, a larger than life character who appreciates the finer things, always touted Dover Sole. "If it's on the menu," he'd say, "it's worth getting one for the table.  It's a delicacy.  It's white fish but tastes like lobster."
He was right about it tasting like lobster.  According to the Trader Joes packaging, "Dover Sole is tender and flaky with a mild, sweet almost buttery flavor.  It is best served pan-sauteed." My question is, does Dover Sole really need to be sauteed in butter if it already tastes like butter naturally?  My guess is no.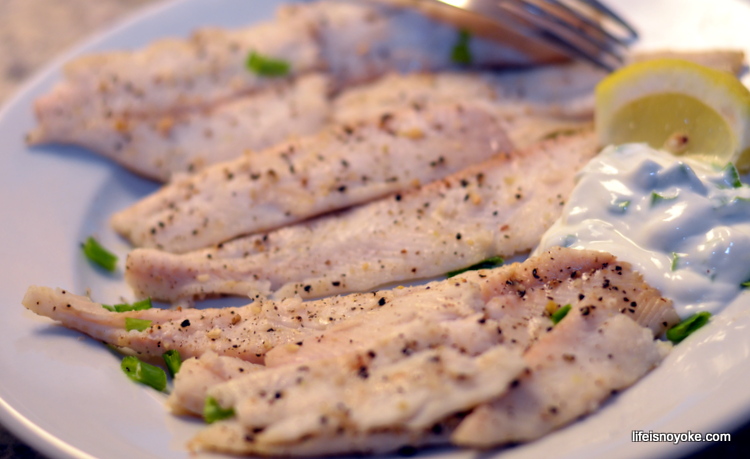 Dover Sole has always been sold as a delicacy.  But, is Dover Stole still a delicacy if it can be found with the other frozen fish at Trader Joes? Probably depends who you ask. I say why not?
Useful Tips for Easy Dover Sole
This easy fish recipe is good for busy guys and gals.  It's very simple to make and very hard to mess-up.
Who knew making baked Dover Sole was so easy?  Salt, pepper, extra virgin olive oil, done. Whip up some fish sauce if you're feeling fancy.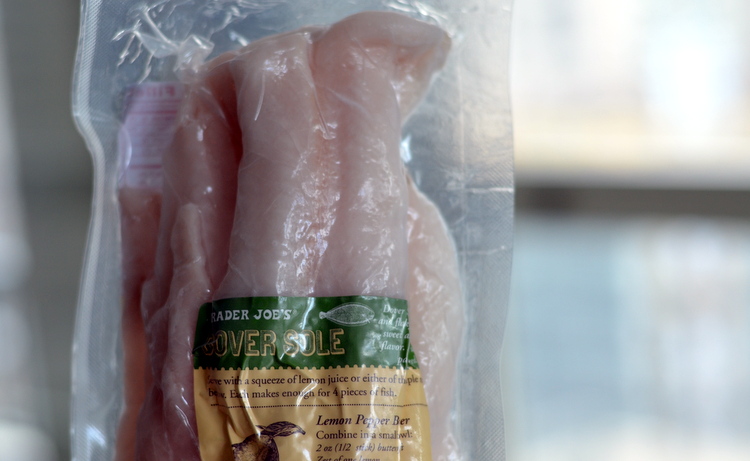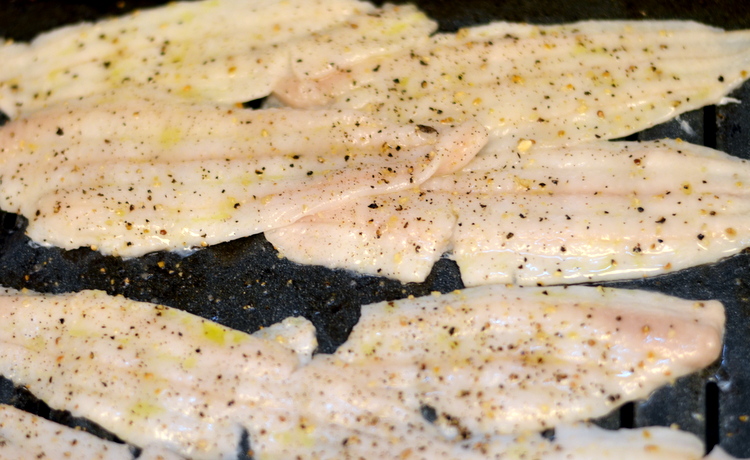 Dover Sole
Yield:

four 4oz fillets

You're needed for: 10 minutes
Until it's done: 20 minutes
Servings: 2 servings
Easy, healthy, quick white fish recipe using dover sole.
Ingredients:
dover sole fillets
extra virgin olive oil
salt
pepper
Instructions:
PREP:
Defrost Dover Sole Fillets (throw in fridge night before)

Preheat oven to 425 (don't preheat night before.  wait until you're actually going to cook the fish)
Drizzle olive oil on roasting pan and on top of Dover Sole Fillets
Add salt & pepper
COOK
Cook for 3 minutes

Flip fish (careful, the fish will probably be delicate and not flip like you might expect)
Cook for another 5 minutes
Fish should be opaque, but not dry.
NOTES:
Nutrition facts based on 4 oz fillets

One pack comes with about one pound (16oz).
Most people will want at least two fillets, so we said this recipe serves two people